House of the Dawn: Star of Bethlehem Flower Essence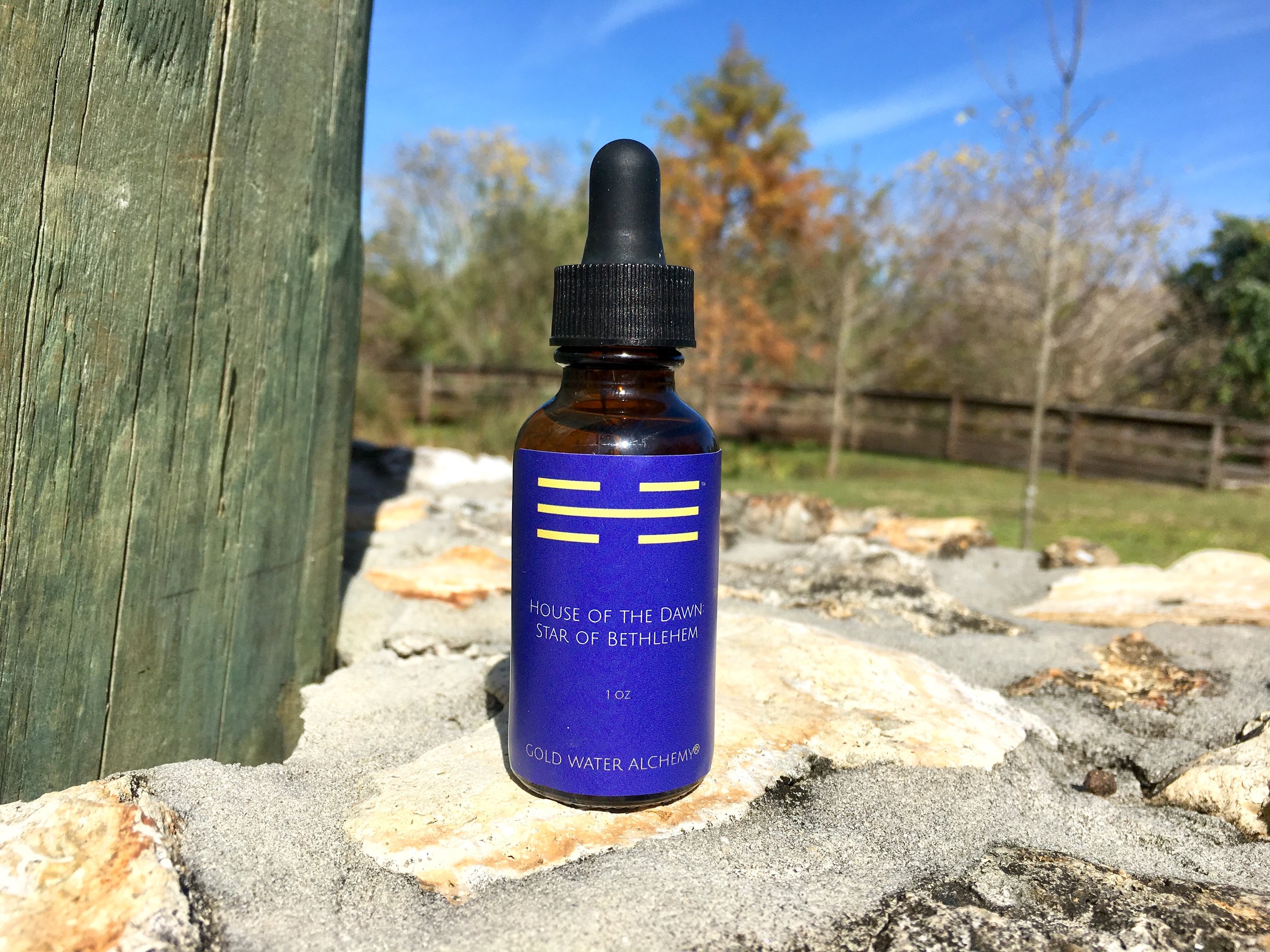 House of the Dawn: Star of Bethlehem Flower Essence
symbol:
a bright Star
keynote:
Release
elements:
air + water + fire
uses:
for those who seek to release grief and trauma from the past and present. to rewire cellular memory.
house (flower) profile:
The Point of Passage is the entryway to the House of the Dawn which reminds us that we no longer have to carry inherited or projected burdens. This is a very special place to be in, for the indications of this House are deep feelings of grief and physical or emotional trauma. This could have occurred many years ago, or yesterday — any trauma, including physical or emotional abuse, an accident, or trauma from an operation. The body holds on to shock and trauma long after the fact. Many times, even years later, delayed effect may manifest as physical symptoms, nervous breakdowns, anxiety attacks, depression, etc. For many, true healing can only begin after the release of any trauma. The vibration of The House of the Dawn works at the cellular level and releases any traumatic experience from the cellular memory itself. Star of Bethlehem essence is highly recommended for those who have experienced incest, rape, physical/sexual abuse, and those experiencing post traumatic stress. Mothers and infants can also be helped in releasing the trauma of the birth process when they engage with the House of the Dawn essence.
ingredients:
star of bethlehem flowers, brandy, spring water, honey
invitations for use:
Take 4 drops as needed, up to 4 times a day. Shake well before use. Store in a cool, dark place. Shelf life varies, usually lasts up to one year.
Safe for all, ages 2+

All flowers are sustainably picked by Gold Water Alchemy.

REQUIRED DISCLAIMER: This product is for bringing balance; it is not intended to diagnose or cure disease. If you require medical treatment, please seek a qualified medical professional. These statements have not been approved by the FDA.
sold out