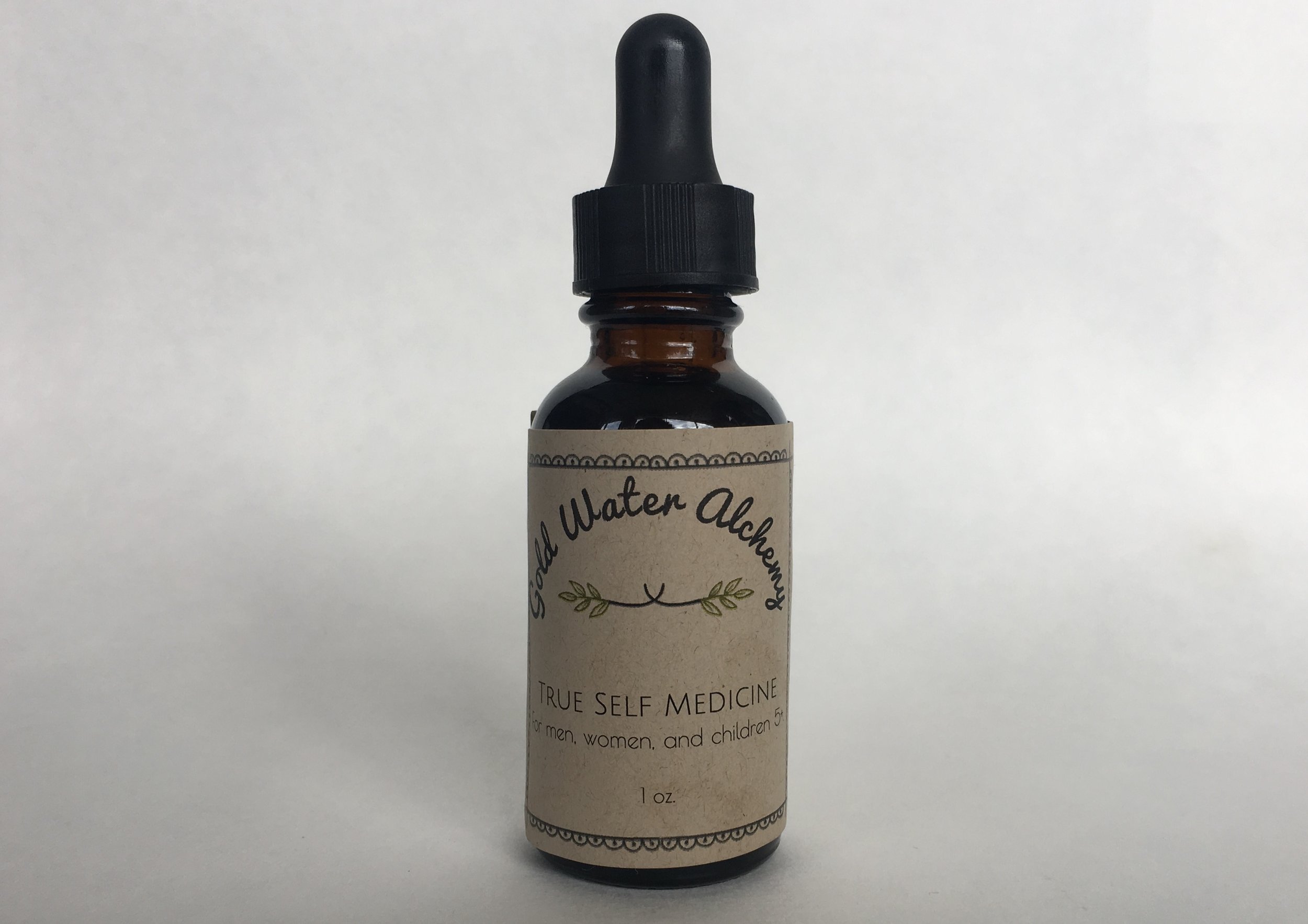 True Self Medicine
This is Inner Child Medicine.
"May we been seen in our true forms. Virtues exalted, vices transmuted. May the true story be told."
This is medicine that reflects the Sol within.
This is medicine for the awakening.
True Self Medicine is a deep concoction, crafted through 7 lunar cycles for a potent healer. True Self Medicine is the only concoction made with all of the parts of a single plant (root to flower) - all of our other potions are made with a blend of plants. We made it this way for a reason and with a story. True Self Medicine is a highly protective ally, and it is as revelatory as it is defensive. While acting as an energetic shield, it enables us to really go within fearlessly. This is where the work really begins. On a physical level, agrimony treats everything from a sore throat to fluid retention to cancer. Agrimony works through the liver, lungs, and spleen, and has often been used to treat diarrhea and stop bleeding in different parts of the body. IT can even be applied topically to reduce blood loss. On a spiritual and psycho-emotional level, this formula is made to aid in the process of uncovering and healing the inner child to help re-awaken latent creative powers. Eventually true character is revealed. Eventually your virtues and talents becomes evident. Eventually you will have no choice but to be fully honest with yourself about your path. I mean, would you really want it any other way? True Self Medicine is an ally for revolution, and for this we are thankful. We invite you to indulge in knowledge of Self - it is the most full-filling dish.
ingredients:
*agrimony root and leaf + agrimony flower essence, ulexite + clear quartz gem essence - extracted in mountain water from Switzerland + organic biodynamic alcohol
invitations for use:
Take 7 drops directly under tongue, once or twice every 3 days. Shake well before use.
(Each purchase comes with information cards, detailing journey recommendations for working with your potion.)
Not recommended for pregnant or nursing women.
Safe for children ages 5+.
*certified organic ingredient
sold out