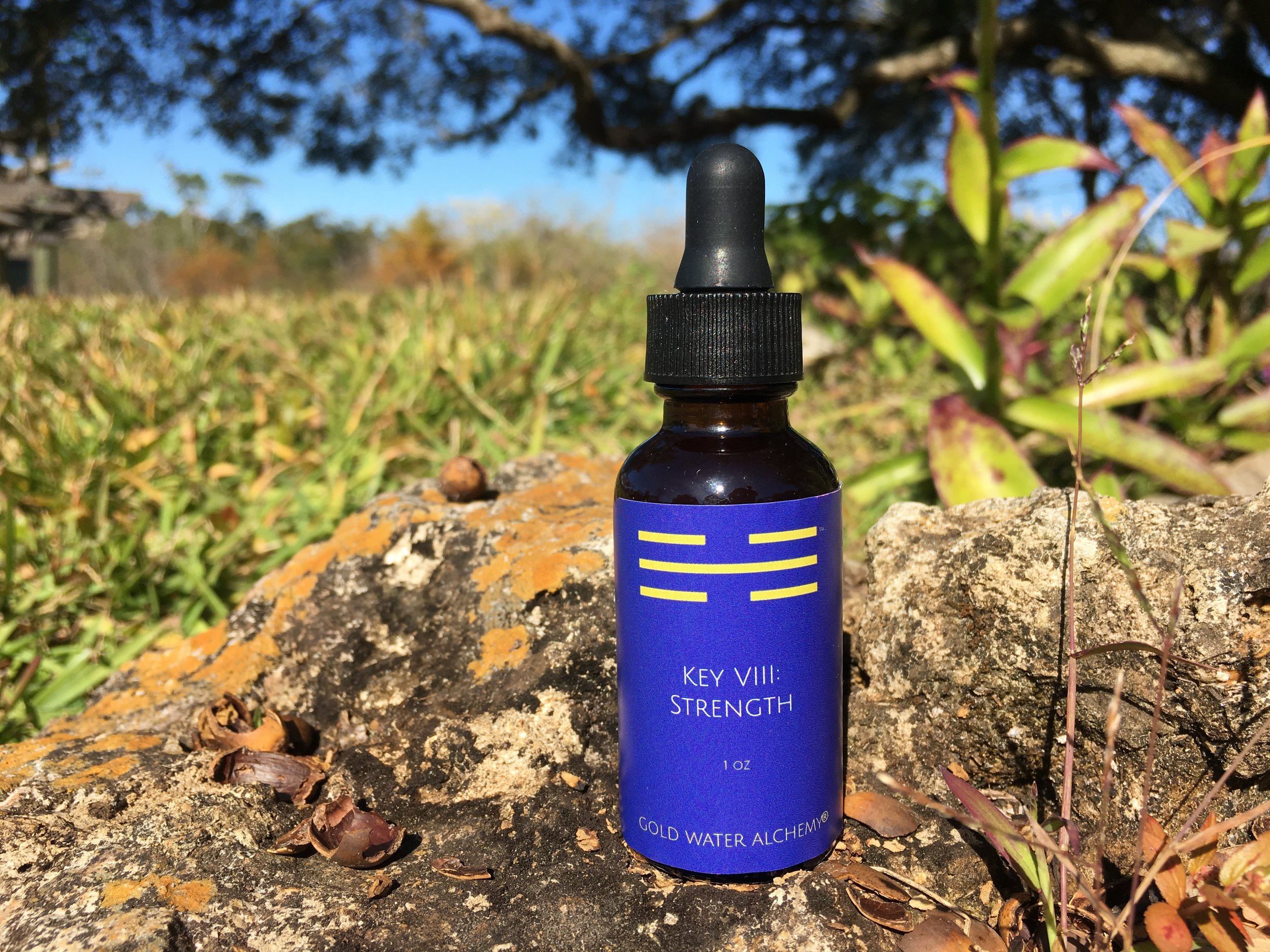 Key 8: Strength
symbol:
Lion
keynote:
Transmutation
elements:
fire + ether + air + earth
uses:
calm and relieve cardiovascular tension, nourish the nervous system, antioxidant support, aid in cancer/diabetes/high blood pressure treatments, build-up astral presence, harmonize the crown and root centers, heal blood, reinforce proper functioning of the reproductive system, boost power of the pituitary and pineal glands - thus enhancing hormonal balance.
the story:
Once we reach the part of the journey where Sekhmet and the Lion greets us with a pleasant smile and the whispers of what growth sounds like, we can be sure that we have reached a higher plateau and have recently undergone a graduation, or initiation, of sorts. Strength appears to us when we need that boost in encouragement for what is left of our journey. This card usually indicates that we are still learning how to apply the lessons for actual transformation. Here we are becoming further educated on the elements of alchemy. Reishi and Chaga come through as mycelial support in an intricate web of earth treasures, including Motherwort and Schizandra. Reishi and Schizandra have been kept in high esteem due to their capacity amplify one's royal qualities by way of promoting exceptional health and an overall fortified system. Both of these are also a great source of antioxidants which help to eliminate free radicals while ensuring cellular health - for these reasons, they are also useful for conditions such as diabetes and cancer. Motherwort is a well-known heart tonic that was named so due to its nature of calming mothers and children during childbirth and high-anxiety circumstances. By toning the cardiovascular system, this plant also serves as a nervine that reduces menstrual cramps and even calms mild hypertension. In birth, it is useful for inducing delivery of both child and placenta. When you combine all of these elements with Chaga, you have a potion of great strength and potency because, just like every other component of this formula, Chaga also aids in boosting the immune system and enhancing the performance of the liver and the heart. This ally is also known for possessing a wide array of minerals and nutrients, including the biochrome Melanin - thus this formula is effective for reducing the appearance of aging (which is often due to a lack of proper nutrition as opposed to the idea that you're just suppose to look a certain way as you get older) while preserving our wisdom, innate and acquired. Key VIII is a medicine for DNA protection and vitality restoration.
combines well with:
ingredients:
(UPDATED, LIMITED QUANTITY FORMULA) motherwort leaves, schizandra berries, nettle leaves, reishi mushroom, chaga, gluten-free alcohol, food-grade vegetable glycerin, spring water, rose quartz + labradorite gem essence
invitations for use:
We recommend adding 33 drops to 2 oz. of water or tea, or taken directly under the tongue, in between breakfast and lunch. These guidelines are not definitive, meaning you can use according to your intuition, at any dosage up to 44 drops and at any time of day. Shake well before use. Store in a cool, dark place. Shelf life varies, usually lasts up to one year.
(Each purchase comes with herbal information cards, detailing stories and facts regarding your medicine; keeps well for 1 year.)
Safe for pregnant and breastfeeding people in a third of the dosage.
Safe for ages 8+.

All herbs used are certified organic + 80% are sustainably wild-harvested by Gold Water Alchemy.

REQUIRED DISCLAIMER: This product is for bringing balance; it is not intended to diagnose or cure disease. If you require medical treatment, please seek a qualified medical professional. These statements have not been approved by the FDA.
sold out